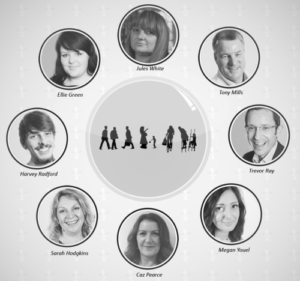 Just a wee introduction and thank you to the amazing team at The Last Hurdle, and mainly Jules White, THE Boss Lady!  I'm not sure if many of you know but tirelessly behind the scenes these amazing girls and guys do our marketing, keeping you up-to-date with our events, news and any thing else we have going on.
All of this is done from the goodness of their hearts (yes for all of you out there who don't know this lady has a blooming huge heart!!) They spend time helping the technophobe which is me (give me a heart monitor any day), ensuring everything is done and to an exceptionally high standard, which is something all of their clients get.  The website is kept up-to-date, ensuring our "CEO" is up there in google rankings, tweets are done, Facebook posts are there.  I've even learnt what Google + is!!
This has made such a difference to our profile, and to my time, meaning more time is spent doing what we do best, caring for our inspirational patients.  So from me to Team The Last Hurdle a HUGE THANKYOU!!