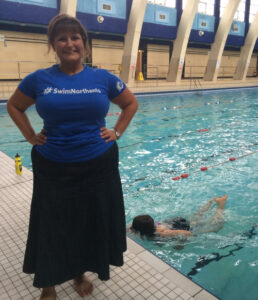 We're doing it all over again!
We are aiming to 'swim across Northamptonshire' that's 64 miles…
Before you get too puzzled as to how we are going to swim through dry land, let me clarify, we (the royal WE) will be swimming the equivalent of crossing the county, 64 miles at The Mounts in Northampton. We need swim volunteers to help us!
Get fit, Get sponsored and get in the POOL! Swim Northants
Taking part is easy, you need to secure sponsors, decide how far you want to swim for us and pay a £25 registration fee… oh and get a snazzy new cossie – budgie smugglers are optional! There will be a small prize for the best swimming costume 🙂
The proceeds of all sponsors will go straight to us, The Lighthouse Centre. Your support will mean we can help more people and continue to treat those who have come to rely on us.
To sign up as a swimmer or to find out how else you can help to support this event (if you are feeling particularly evil you might want to volunteer someone?) contact us on 07958 804518 or email [email protected]