A Week In The Life Of A TLC Nurse
If you follow our social media posts or read our regular blogs, or if you have met one of our team whilst out networking, you will have a good understanding of what we do here at The Lighthouse Centre. Yes, we provide Holistic Therapies and counselling for those with long term often life-limiting conditions and cancers. But what you might not know is what it takes to deliver this service to all of Northamptonshire and Milton Keynes too! In this month's article we take a look at a week in the life of a TLC nurse, here is a summary of what our tenacious founder Gemma Dearsley gets up to in an average week: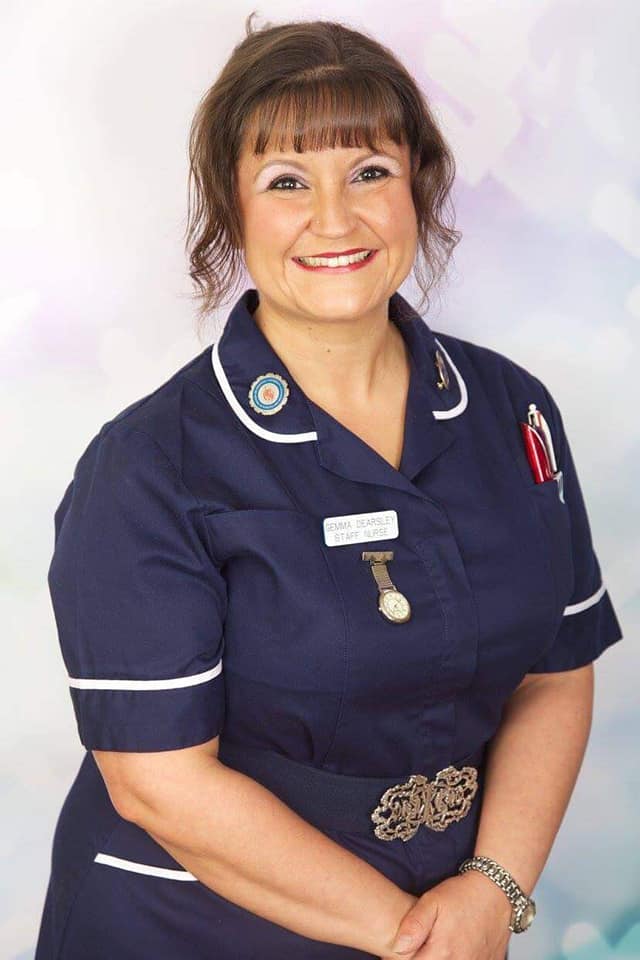 Monday 
Gemma spent Monday catching up on admin and returning calls that had come in over the weekend, as well as having a good sort out in the office ready for the busy week ahead.
Tuesday
Gemma spoke to the family of one of our patients, this patient would benefit from some specialist equipment so Gemma spoke to Occupational Therapists, who will give the family a call to arrange an assessment and the support required.
Next Gemma was off into Northampton to conduct a new Patient Assessment. This patient came to us as a referral from a concerned friend who hasn't been able to visit due to the current restrictions. Gemma took the lady's details which include the obvious contact details, but we also take GP details, medical history, medication and family details. Sadly, this lady has no family and she is struggling with the lockdown, which is especially tough for those on their own coping with a debilitating illness. After the assessment, Gemma agreed to visit every 2x weeks to help her with pain management. Gemma is very conscientious and whilst with this new patient she also checked to see if our new lady needed any help with shopping or other tasks as we can, on her behalf ask the local council for assistance or contact local shops to get her shopping delivered.
Then Gemma got a call from a familiar looking number, the last 3x digits were exactly the same as Sue's, Gemma's mum. Gemma answered the phone with: "Hello Mumma", only to have the young lady laugh at her – yep you guessed it, the last 3x digits were the same but the rest of the telephone number calling was very different. A good job the lady has a very good sense of humour. The upshot of the call is Gemma is booked in to do an initial assessment on the caller's parent next week. The lady did say it was the first time she has laughed in months – glad to be of service! Laughter is after all the best medicine! We were recommended by the patient's next door neighbour who is a nurse and had heard of the work we do. As the patient is in quite a bit of pain we will be reviewing the best therapy for them during the assessment, Gemma thinks hypnotherapy might be the best option, but we will see next week.
Later that same afternoon we had a family member of one of our patients come into the office for counselling. It is often underestimated how much strain family members are under, they too often need some support and that is why we offer counselling to both patients and their family members. This person needed to get out of the house to enable them to talk freely, our office is the perfect location, nice and quiet and confidential and our fabulous cleaner cleans after every visitor.
Wednesday
Wednesday started off at the crack of dawn with Sausage Club. This is the term Gemma affectionately calls her weekly, early morning networking meeting. Here she networks with local businesses to help raise the profile of the Lighthouse Centre. We are so lucky that our local business community is very generous with their support, we are always mindful that without donations and volunteers we would not be able to continue to provide our services. Of course these days, the networking is all done virtually online
After a fabulous networking session, Gemma was off to visit a patient who was referred to the Lighthouse Centre by both her boss and best friend. This lady has regular hypnotherapy sessions with Gemma. Gemma says: "The first couple of weeks, she didn't go under too well, because she was trying to listen to what I was saying and we always say the first few times you never go under, but by the end of this week the patient said: "that was absolutely amazing" the patient was really pleased." This patient has other professionals involved so we at TLC play our small part in her complete holistic care.
Thursday
Thursday was a busy day, Gemma went to Wellingborough to see a young girl who has got dreadful anxiety, post-natal depression, fibromyalgia, ME and has health anxiety. Gemma did some relaxation and breathing with her.
At lunch time, Gemma saw her next patient in Northampton, this time hypnotherapy for pain. Gemma says: "When we first started seeing this patient she had horrendous pain, now she is only taking half her analgesia. The patient says the pain is very sporadic but not a patch on what it was, which is absolutely brilliant." It sounds like the hypnotherapy is really working for her, the patient also likes the fact she has someone visit as she can tell all her problems to Gemma, an often undervalued but essential part of our service – listening. Gemma is such a great listener, give her a cup of tea and she is very happy to sit and chat.
Then in the afternoon, Gemma visited one of our long-term patients to give a deep tissue massage to her shoulders. Usually, this lady has Botox injections to ease her muscle spasms, very few people know that Botox is great at alleviating spasms, migraines and profuse sweats, but because of Covid these are not currently available, so Gemma got stuck in with deep tissue massage to relieve the spasms.
On Thursday evening, Gemma was back in Wellingborough to see a young chap, the partner of the lady she had seen in the morning, he had come home feeling very dizzy with chest pains. Because of the lady's health anxiety, Gemma flew back and did his blood pressure, which was absolutely fine, turned out the chest pain was caused by indigestion. In this instance, we really love a spot of indigestion!
Finally, Gemma was back in Northampton for a spot of hypnotherapy on a gentleman who has chronic back pain. He is currently waiting for surgery. Hopefully, his surgery will be in a couple of weeks' time, until then we will continue to support him with the hypnotherapy. Now that was a very long day!
Friday
Gemma had some good quality office time to catch up on all patient notes and the afternoon was spent in a marketing meeting, being interrogated for this article, nagged for pictures and details for our Spring raffle and planning the social media activity for the next month. After a productive afternoon, Gemma was finally allowed to head off home for a very much deserved G&T.
A Week In The Life Of A TLC Nurse
I don't know about you, but I am absolutely exhausted reading all of that. Some heroes don't wear capes, they wear Pink!